Image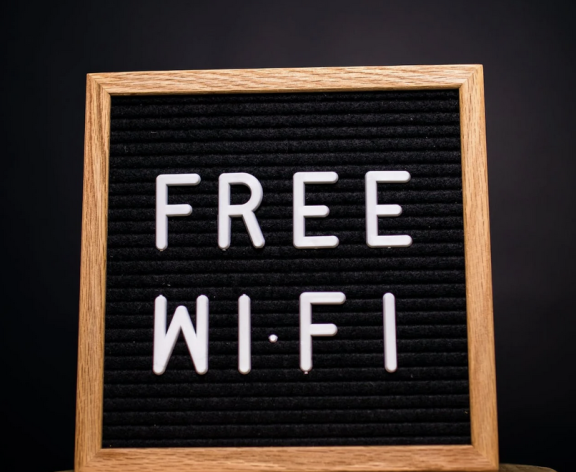 The Pueblo City-County Library District provides free wireless Internet access at all library locations. Please understand the responsibility to configure your personal wireless device falls upon the individual user; library staff will not be able to provide technical assistance regarding your wireless configuration and connection. In order to utilize the wireless network, you will need the following:
• A wireless device that is 802.11 b/g/n/ac compliant
• A properly configured wireless device
• Internet browser such as Internet Explorer, Firefox, or Apple's Safari PCCLD cannot guarantee that your personal device will work with the wireless access system . PCCLD is not liable for breaches of wireless security, electrical surges or disruptions to the wireless service. Customers logging onto PCCLD provided public library computers or the Internet are required to consent to the Internet Access and Wireless Use policy and the Internet Access Agreement before using the library's Internet services. PCCLD expects library customers to observe normal rules of common courtesy. Library customers who are not courteous to others will be asked to stop their discourteous behavior or leave the library.
Persons who fail to observe these guidelines will be asked to leave the premises by library staff or be subject to arrest and criminal prosecution by state and local authorities.
How do I access the PCCLD wireless network? Once you arrive at the library, your wireless device will find our wireless network. The name (SSID) of our wireless network is PCCLD_WiFi and no passphrase is needed to connect. Connect to the network and you will be able to browse the Internet.
Can I print from my laptop to a printer located within the library? Not at this time; we are working on adding this capability, please check back at a later time. In order to print, you will need to save your work to a USB flash drive or email it to yourself, open your file/email from one of our Internet PCs and print from there.
Is the wireless network secure? No. Our wireless network is unencrypted; this allows for open access to the public. You are responsible for protecting your wireless device from Internet security threats such as computer viruses, spyware, hackers, spam, online fraud, and identity theft. Some recommendations would be to install an anti-virus protection program and personal firewall. Another suggestion would be to disable file/print sharing to protect against intrusion and data theft.
Is wireless access available at all of the libraries in the Pueblo City-County Library District? Wireless Internet is available at all library locations, except satellite locations including: Robert Hoag Rawlings Library, Barkman Library, Lamb Library, Pueblo West Library, Patrick A. Lucero Library, Tom L. & Anna Marie Giodone Library, Greenhorn Valley Library, and Library at the Y.
My signal strength is weak, how can I improve it? The best way to improve signal strength is to position your wireless device to the closest access point. Access points are wireless transmitters that send signals in order for wireless devices to access the network. A wireless user can access the wireless network from just about anywhere within our libraries, but the closer you are to an access point, the better your signal strength will be. The wireless access points are visible throughout each library on the ceilings.
My wireless connection seems slow, why is that? Wireless speed depends on the number of concurrent users connected to a specific access point. If there are many users connected to an access point, speed will begin to slow for all users.
I have a question that is not listed here, what should I do?
Please access the Contact Us page and send us your question.