Image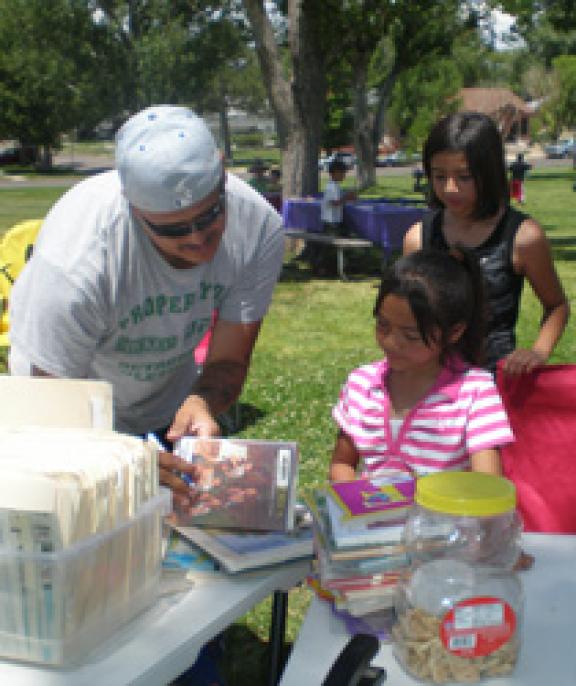 Books in the Park (Summer only) began in 2004 as a pilot project at the suggestion of Councilman Ray Aguilera who wanted to bring library services to children who might not otherwise have the opportunity to visit the library.
This innovative program using withdrawn and donated books allows any child to complete the Summer Reading Club game boards even if they don't have a library card. The steady growth of attendance and participation demonstrates the community's overwhelming acceptance of Books in the Park as a summertime favorite.
Weekly storytimes (presented by community volunteers); crafts (provided by Pueblo Parks & Recreation staff) round out the Books in the Park experience.
Summer only
Locations:
Bradford Park
Monday, Tuesday, Wednesday 11am - 1pm
1400 E. 2nd St. Pueblo, CO 81001
Thursday, Friday 11am - 1pm
3832 Canterbury Ln, Pueblo, CO 81005
There will be new activities to do every day, though the consistent schedule is:
Tuesday at 11am at Bradford Park - Family Storytime with crafts
Thursday at 11am at Vinewood Park - Family Storytime with crafts