Image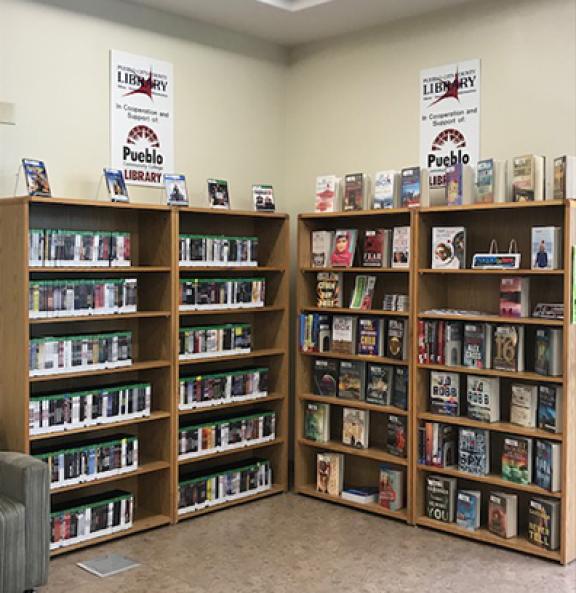 In January 2017 PCCLD and Pueblo Community College Library began a new partnership that designates PCC as a minibranch of PCCLD. PCC students, faculty and staff now will be able to obtain library cards and check out new DVD and book titles from a small rotating display in the PCC library.
The PCC library, located in the Academic Building, Suite 110, 900 W. Orman Ave., now will be open to members of the general public and will fulfill normal public library functions like the issuance and renewal of memberships, along with physical copies of books and movies for checkout. In addition, PCC students will gain access to the public library's collection of online content and popular media streaming services. See all hours of operation here.
The goal of the library's partnership with PCC is to provide entertaining media and print resources for students whose engagement with books is often limited to their academic work. PCC students, like all public library members, also will have access to online content such as e-books and music, as well as to the popular media streaming service Hoopla that streams a wide range of digital content, including movies, music, e-books, comics, graphic novels, television series and more.