Want free books for your home classroom? Author/illustrator James Burks is visiting Pueblo in April, and YOU can sign up to get free copies of Bird and Squirrel. Use the link that follows and specify "Homeschool." http://www.pueblolibrary.org/readoutloud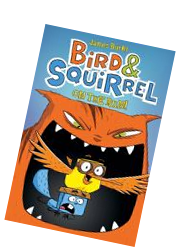 We look forward to bringing you many helpful resources!
Welcome, Families!
The 
Homeschool Hub
 is your place to find the many resources PCCLD has to offer.
Sign up for a Library Card! (All Ages)
Online Databases - Research, testing, periodicals, homework help, and DIY.
Homeschooling 101 - Basic Tips
Homeschool Enrollment Information
Homeschool Hub Survey – Tell us what you want to see on the Hub!
Homeschool Resource Request Form - Library visits for homeschool families.
List of FREE Online Learning Websites 
Homeschool.com's learning style quiz 

HelpNow – Free online tutoring and test preparation in Math, English, Science, and more for Kindergarteners through College ages. (Tutoring available daily from 2 – 11 pm). Tutorial 
Learning Express Library 3.0 – Free online practice tests (GED, SAT, ASVAB, ACT) and computer lessons. 
Junior Achievement Resources - Videos and downloadable activities for students, parents, and educators. Sorted by grade levels. 
SchoolHouse.world - High school math and SAT prep tutoring platform.