Looking for a way to learn about new topics with your kiddos from the comforts of your home? Well, look no further! Explora is one of the amazing (and free!) databases that Pueblo City-County Library offers. Explora displays articles, pictures, and even videos about different topics such as math, social studies, art, animals, language arts, and much more. Included through Explora are links to other databases, for any further exploring, and also the capability to look at curriculum standards. This database is available for different age groups including: Elementary, Middle School, High School, and for educators (home-school teachers included)! With the Educators Explora is the option to look at lesson / STEM plans, to view student tips and tools, and to visit other helpful sites. To take a look at the different Exploras, please visit our Education and Academics Database list at: http://www.pueblolibrary.org/online_resources/education!
Want free books for your home classroom? Author/illustrator James Burks is visiting Pueblo in April, and YOU can sign up to get free copies of Bird and Squirrel. Use the link that follows and specify "Homeschool." http://www.pueblolibrary.org/readoutloud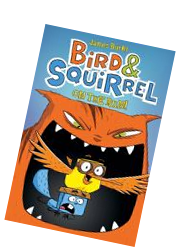 Welcome, Families!
The
Learning at Home Hub
 is your place to find the many resources PCCLD has to offer.
JA is providing access to learning experiences that can be accessed by students, parent and teachers. Resources are organized by school level and can be used whether or not you've engaged in a JA program in the past.
HelpNow
–
Free online tutoring and test preparation in Math, English, Science, and more for Kindergarteners through College ages. (Tutoring available daily from 2 – 11 pm).
Tutorial