Want free books for your home classroom? Author/illustrator James Burks is visiting Pueblo in April, and YOU can sign up to get free copies of Bird and Squirrel. Use the link that follows and specify "Homeschool." http://www.pueblolibrary.org/readoutloud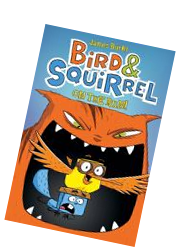 We look forward to bringing you many helpful resources!
Welcome, Families!
The
Learning at Home Hub
 is your place to find the many resources PCCLD has to offer.
JA is providing access to learning experiences that can be accessed by students, parent and teachers. Resources are organized by school level and can be used whether or not you've engaged in a JA program in the past.
HelpNow
–
Free online tutoring and test preparation in Math, English, Science, and more for Kindergarteners through College ages. (Tutoring available daily from 2 – 11 pm).
Tutorial