Image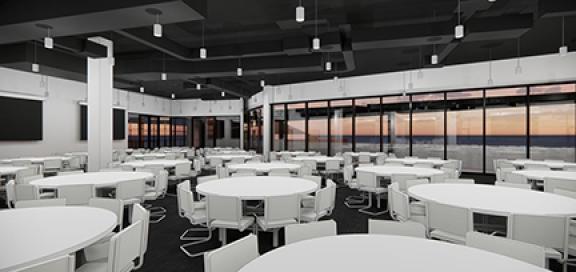 ROOM DETAILS
To request a reservation for an event between November 13 and December 31, 2023, please submit the form below. Reservations for 2024 will begin Dec. 1, 2023
IMPORTANT: Please note, all requests are subject to approval and are not final until contact from room coordinator.
Capacity: 300
Public Use: $100/hr for events, $50/hr for setup/take-down
Charitable, Governmental & Educational Use: $50/hr for events, $25/hr for setup/take-down
A minimum of 2 security guards are required after-hours @$25 per hour, per guard
Refundable cleaning deposit $150

After-hours use permitted. Catering Kitchen (Refrigerator/Freezer, Food warmer, ice machine, sinks, counters, prep table), A/V (laptop, projector and sound equipment), lectern, stage.