Please Note: Laptops are no longer available for hold. The lending program will be phased out by the end of 2016.
Please call 562-5600 to place a hold on a tablet.
The mission of the Pueblo City-County Library District is to assist customers with learning to use established and emerging information technologies that are becoming increasingly important in an information society. Our on-site computers are a very popular resource and use continues to increase. We recognize the need for mobile devices to be available for all of our customers. In providing these devices, we hope to bridge the gap that exists between these new technologies and users who otherwise do not have access.
Below you will find more information about our Laptop Lending Program. We also checkout tablets for adults and launchpads for children.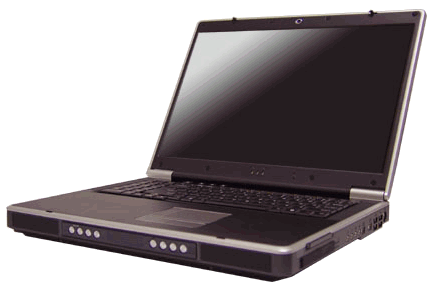 PCCLD Laptop Lending Program:
Checkout Requirements:
• Resident of Pueblo County
• Must be 18 years old or older
• Library Account is in good standing.
• Present In-state driver's license, in-state ID, or military ID. (No out of state IDs)
• Must read, and sign the Laptop Borrowing Agreement and allow photo-ID to be scanned.
Loan Period:
• Laptops may be checked out for in house use only.
• They must be returned the same day.
Fines & Fees:
• $800 replacement fee for non-return or damage that cannot be repaired
• $25-$30 unreturned or damaged accessories
• Various costs for damage that can be repaired
• Additional fees will be assessed if the library has to involve Law Enforcement services to recover the unreturned laptop
FAQ
1. Can I use the laptop outside the library I checked it out at? No. They are for in-house use only.
2. Why do you require an in-state picture ID in addition to my library card? Due to the high replacement costs of these devices PCCLD requires a second verification of your identity at the time of checkout. This is meant to protect our customers from having a lost library card used to fraudulently checkout a device.
3. Why am I required to sign a Laptop Borrowing Agreement to check this item out? Signing the Borrowing Agreement indicates that they have read, understood, and agreed to the conditions of use.
4. Is there a fine for a late return?
5. Where can I checkout and return a Laptop? Laptops can only be checked out and returned at designated service desks at each library location for in-house use only
6. What is the replacement cost for a lost or stolen Laptop? The full replacement charge for damaged, lost, or stolen laptop is $800.00. Individual item costs include: $25.00 for the power cord; $30.00 battery; $30.00 for the carry case.
PCCLD Laptop Computers:
1. What is the Laptop's battery life? Depending on what programs are being utilized the battery can last between 4-8 hours.
2. How can I charge the battery? To charge the battery on the laptop use the power cord and adapter included in the case.
3. How do I connect to my home Wi-Fi? On the desktop is a network icon. Click this icon to setup a wireless connection. After double clicking the icon you will need to select the Wi-Fi hotspot you wish to connect to from the list. If the network is protected you will need to enter your access information.
4. How do I turn the Laptop On/Off? The power button is located directly above the keyboard on the right side.
5. What programs are installed on PCCLD Laptops? Laptops are preloaded with many of the programs installed on PCCLD Public Accesses Computers. This includes Microsoft Office 2007 (Word, Excel, and PowerPoint). For a complete list of software please visit our website online at: www.pueblolibrary.org .
6. Can I save my work on a PCCLD laptop? No. You will need to use an external storage device such as a USB/Flash drive to save your work. You may also save your work to a cloud-type storage such as Google Drive, Drop Box, One Drive, etc. Anything added to the laptop will be deleted when the device is reset by library staff upon check in.
7. How do I access the Internet on a laptop? You must be connected to an internet connection through a wireless or wired network. Once you are connected to an internet access point use the Microsoft Explorer program to access the internet.
8. Can I add software to PCCLD laptop? No. Similar to public access machines at PCCLD libraries all laptops have been locked to not allow downloading onto them.
9. Which PCCLD Online Services/ Resources are compatible for use on each of the devices?
| | |
| --- | --- |
| Resource | Laptop |
| Freegle (Downloadable Music) | Yes(External Drive/Device Required) |
| Downloadable Audio Books | Yes |
| Downloadable e-books (Public Domain) | Yes(External Drive/Device AND Adobe Account Required) |
| Downloadable e-books (Library Downloadable) | Yes(External Drive/Device AND Adobe Account Required) |
| PCCLD Online Databases | Yes |
10. Can I use my USB drive, Flash drive, or CD-Rom with this laptop? Yes. Each laptop includes a CD-Rom drive and several USB ports. You will need to save all of your files to an external storage device.
11. How do I print from a PCCLD laptop? Currently these laptops do not support printing directly from them. To print a document please save the item to an external or cloud drive and use a printer connected computer. If you are utilizing the laptop in the library please feel free to bring your external drive to the information desk and have one of the staff print for you at 10 cents a page for Black & White printouts.
12. How do I clean the laptop screen and keyboard? Please use a soft dry cloth or a cleaning wipe specifically designed to clean electronic devices.
13. Are there mice available to use with this laptop? No. PCCLD does not supply mice for use with the laptops. To navigate the screen use the track pad and buttons located below the keypad.
14. Can I connect external drives or equipment? Yes depending on the device. If the external device does not require additional software to be loaded onto the computer then it should be able to work with the computer.