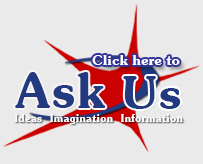 American History Online - Tutorial
American History Online covers more than 500 years of American history, highlighting the important people and events. This database includes biographies, primary source documents, timelines, an image & video gallery, maps & charts and more.

Funk & Wagnalls New World Encyclopedia
Funk & Wagnalls New World Encyclopedia provides over 25,000 easy-to-read encyclopedic entries written covering a variety of subject areas.



Gale Virtual Reference Library
The reference books in this online collection are available to be viewed 24x7 on any computer with an internet connection. Reference books are included in the following subject areas: History, Environment, Biographies, Cultures around the World, Religion, Law, Literature, Science and more.
HelpNow provides assistance with tutoring in elementary, middle school, high school, intro college, and adult education.  Live online tutors will be available daily from 2:00-11:00 pm while you're at the library or at home.  HelpNow includes a writing lab, SAT/ACT/GED test prep, virtual group workrooms, and live help with English, Social Studies, Science, and Math.



Holiday Customs around the World (selected eReference books)
Search here to find information on holiday customs from around the world
Kidsearch - Tutorial
Kidsearch is an easy way for students in grades K-8 to search multiple Online Resources by clicking on the picture based icons or by typing a search in the "find" box.
Life in America - the 1900's through the 1990's (selected eReference books)
Want to know what life was like in America during the 1900's through the 1990's? Start here.
Middle Search Plus
Middle Search Plus provides full-text for 140 popular middle school magazines as well as 84,774 biographies, 100,554 primary source documents and an image collection of 293,480 photos, maps and flags.
Modern World History Online
Modern World History Online covers the full scope of world history from the mid-15th century to the present. Thousands of fully hyperlinked subject entries, biographies, videos, images, maps and charts, primary source documents, and timeline entries combine to provide a detailed and comparative view of the people, places, events, and ideas that have defined modern world history.
NoveList K-8 Plus - Tutorial
Novelist K-8 Plus includes curriculum driven material designed to help integrate reading across subject areas in the classroom - including 30,000 nonfiction titles specifically chosen to support what kids are studying in school.
Points of View Reference Center contains a balance of materials from all viewpoints, including more than 1,300 main essays, leading political magazines from both sides of the aisle, newspapers, radio & TV news transcripts, primary source documents and reference books.
Presidents of the United States
The Presidents section of the White House website offers information about the lives and presidencies each of the Presidents of the United States.
Primary Search
Primary Search includes full-text articles for 70 popular elementary school magazines. All full text articles are assigned a reading level indicator (Lexiles). It also includes an image collection of over 293,840 photos, maps and flags.
Searchasaurus
provides a youth-friendly, graphical interface allowing users to easily search for magazine articles and pamphlets on a variety of subjects.
Today's Science
This easy to use database includes science news written for students, extensive biographies, national science standards, conversations with scientists and curriculum tools for teaching.
Topic Search
Topic Search is a current events database that includes social, political & economic issues, scientific discoveries and other popular topics discussed in today's classrooms. It contains over 105,000 full-text articles from 1,622 diverse sources including international and regional newspapers, periodicals, biographies, public opinion polls, book reviews, pamphlets, and government information.
Typing Lessons
This online course includes typing lessons and exercises to help you increase your typing skills.
World Almanac for Kids Online
World Almanac for Kids Online includes articles and fast facts on animals, countries, the environment, history, famous people, space, science, careers, and much more, with full-color images and dynamic daily features, providing fun material that is perfect for school assignments.