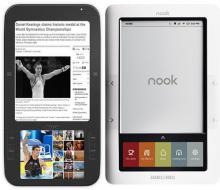 Tuesday, April 3, 2012 - 10:00am
Do you own a Kindle, nook, or other e-reader and you want to download free e-books from the library but don't have a clue where to start? Come to this e-reader information session to learn about e-reader devices and PCCLD's online digital collection This is a hands-on information session meant to help you learn to use your e-reader device for reading and downloading reading materials from the library.
At this event, be sure to bring your mobile reading device and learn on your own personal device. Be sure to bring your questions and your excitement! For more information on this free and open event, please call 562-5601.